Well, I know 2020 passed already, I still got some images want to share.
In last summer, I got several night for planetary imaging.
This one is my best jupiter in 2020, seeing was reached 8/10.
I captued with my C11 edge HD and Mars-M camera.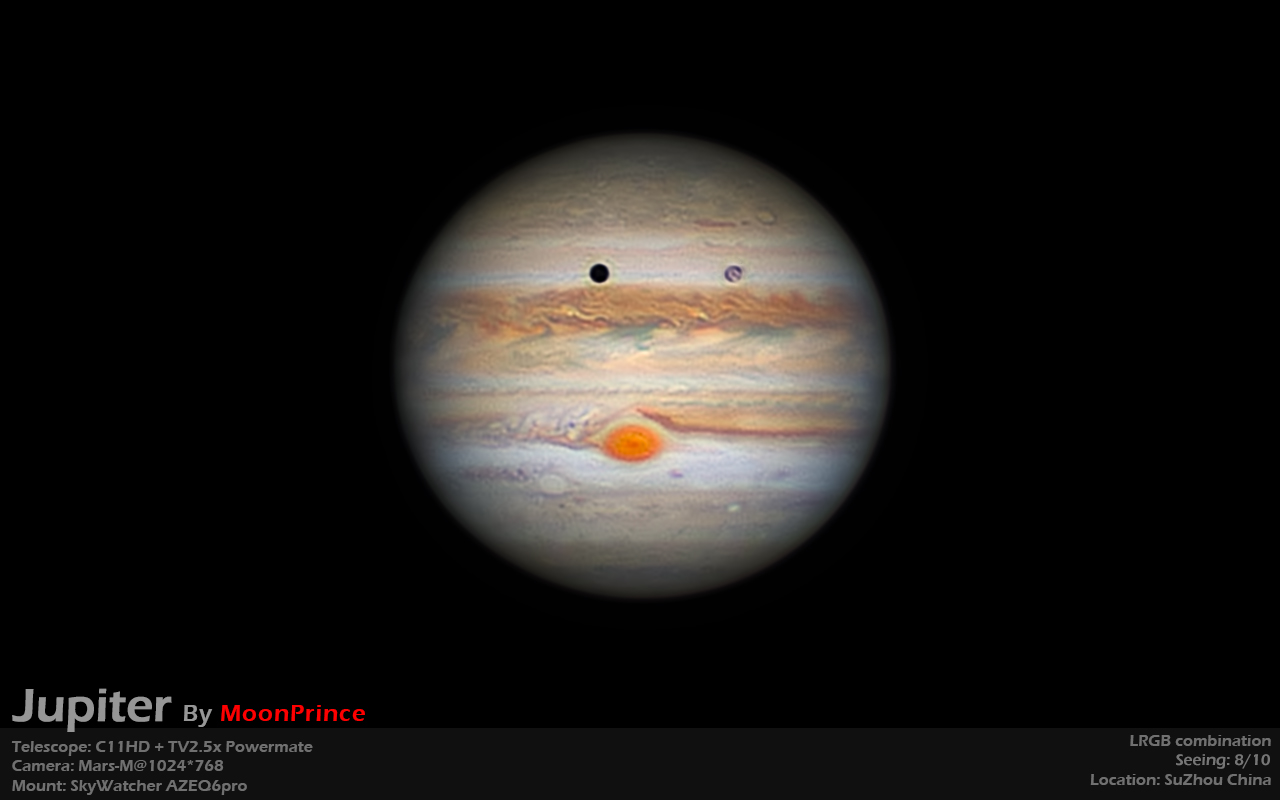 I really excited in that night, I feel focusing is quite easy when seeing is good
And you know good original data also reduce the difficulty in post-processing.
Captured data details:
L : 10000 frames, 25% stacked.
RGB : 3000 each, 25% stacked.
Softwares I used:
AS!3, AstraImage5, Winjupos, Photoshop
That's very happy night I have.
At last, in tradition, show the equipment pic :