Mars-M is a monochrome planetary camera developed by Player One Astronomy, which adopts the Sony IMX290 1/2.8″ CMOS , with a 1944 x 1096 array of 2.9um pixels and the diagonal is 6.46 mm.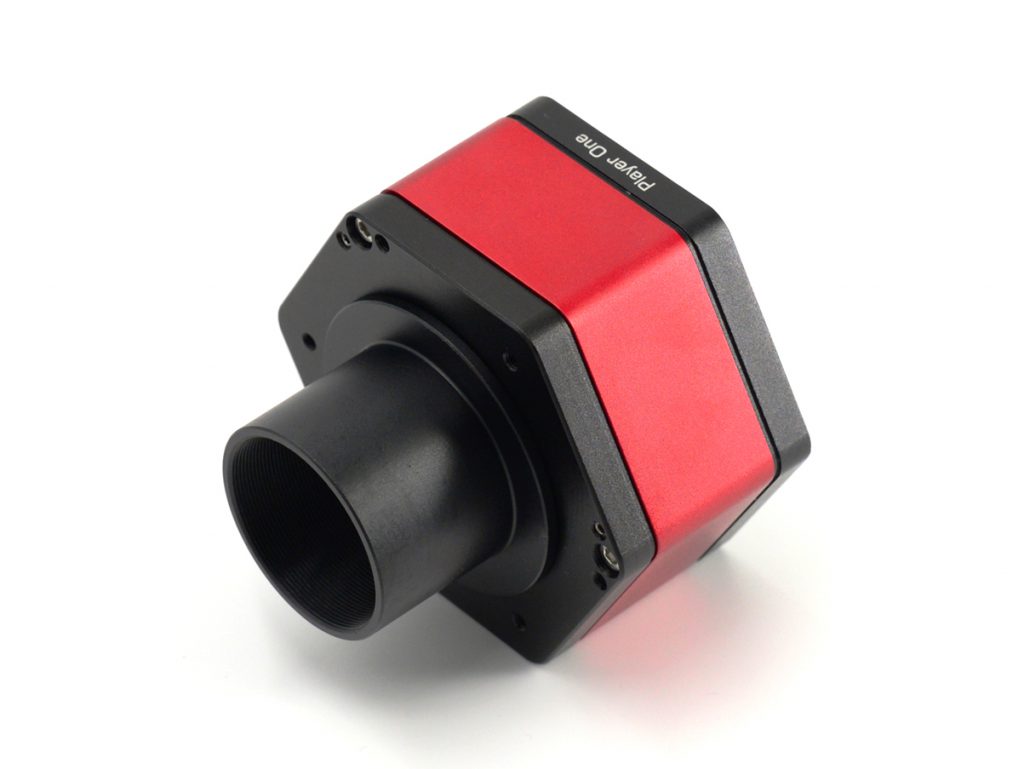 Features
Sony IMX462 color sensor
High sensitivity
DDR3 256MB buffer
Sensor tilt adjustable plane
DPS technology
Overload protection
Product link: http://player-one-astronomy.com/product/mars-mono-camera/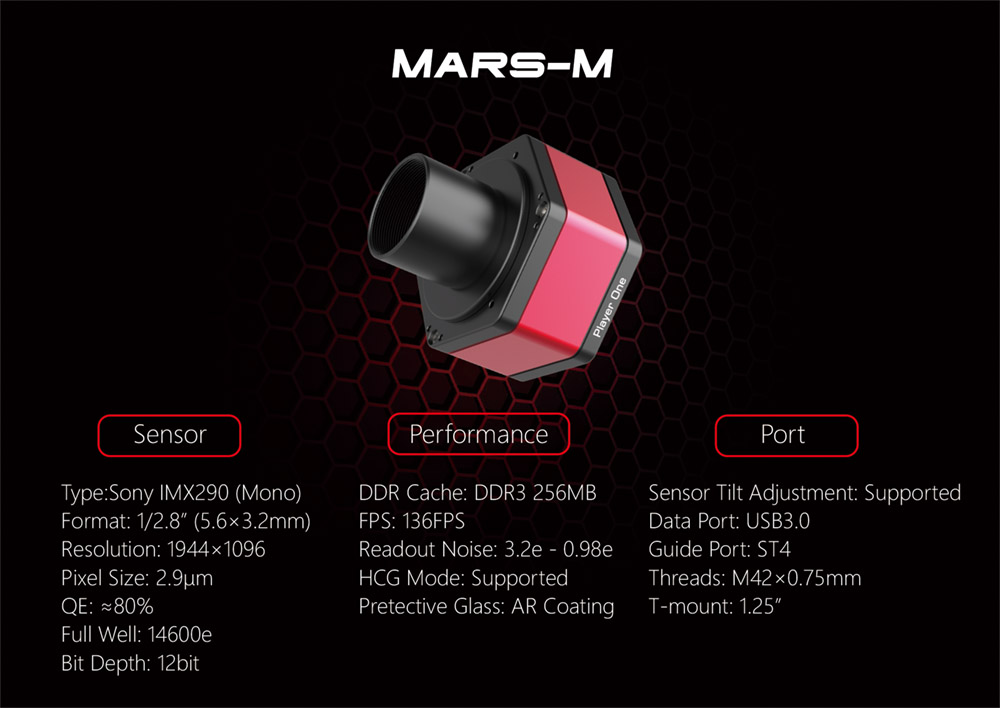 The naming of Player One Astronomy cameras is unique. For example, we name the planetary cameras after planets (They are Mercury, Venus, Mars, Jupiter, Saturn, Uranus and Neptune, Earth is not included). The size of each planet to a certain extent, represents the size of camera sensors. We name Saturn with a 1-inch sensor camera, and for Mars, we name it with a ½.8 inch senor camera. All camera names will be engraved on the housing of the cameras.
Drivers and softwares download: http://player-one-astronomy.com/service/software/
Manuals download: http://player-one-astronomy.com/service/manuals/