Product description: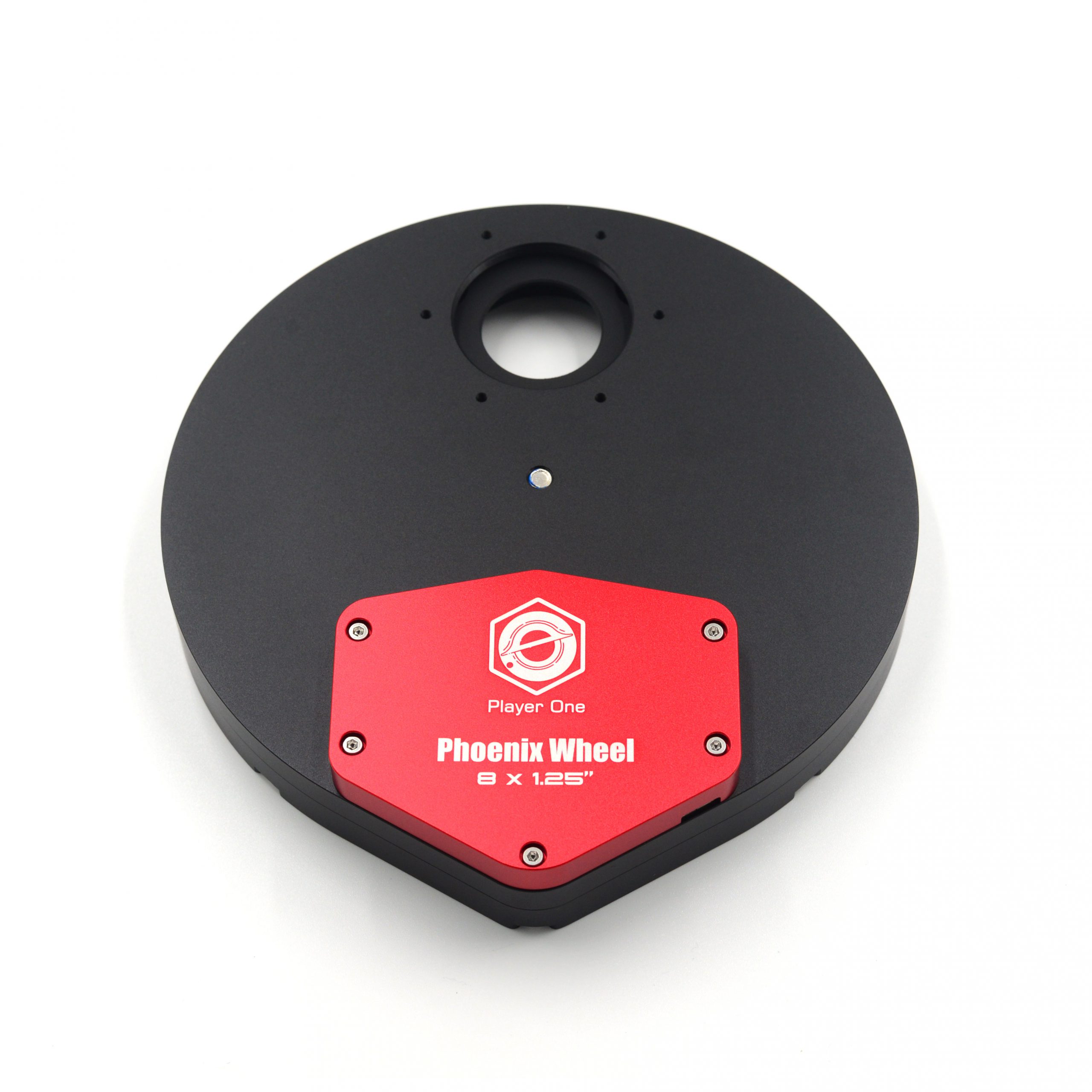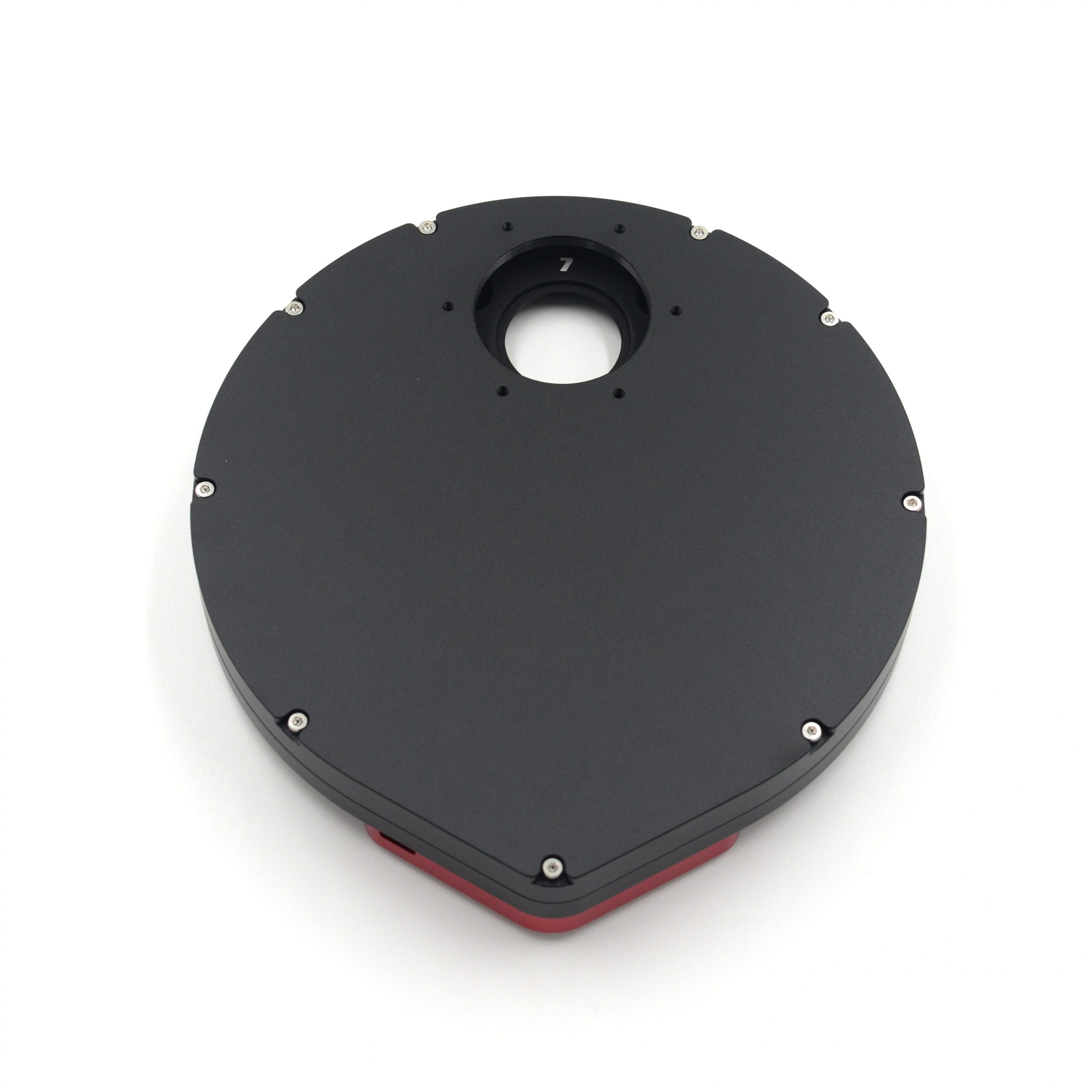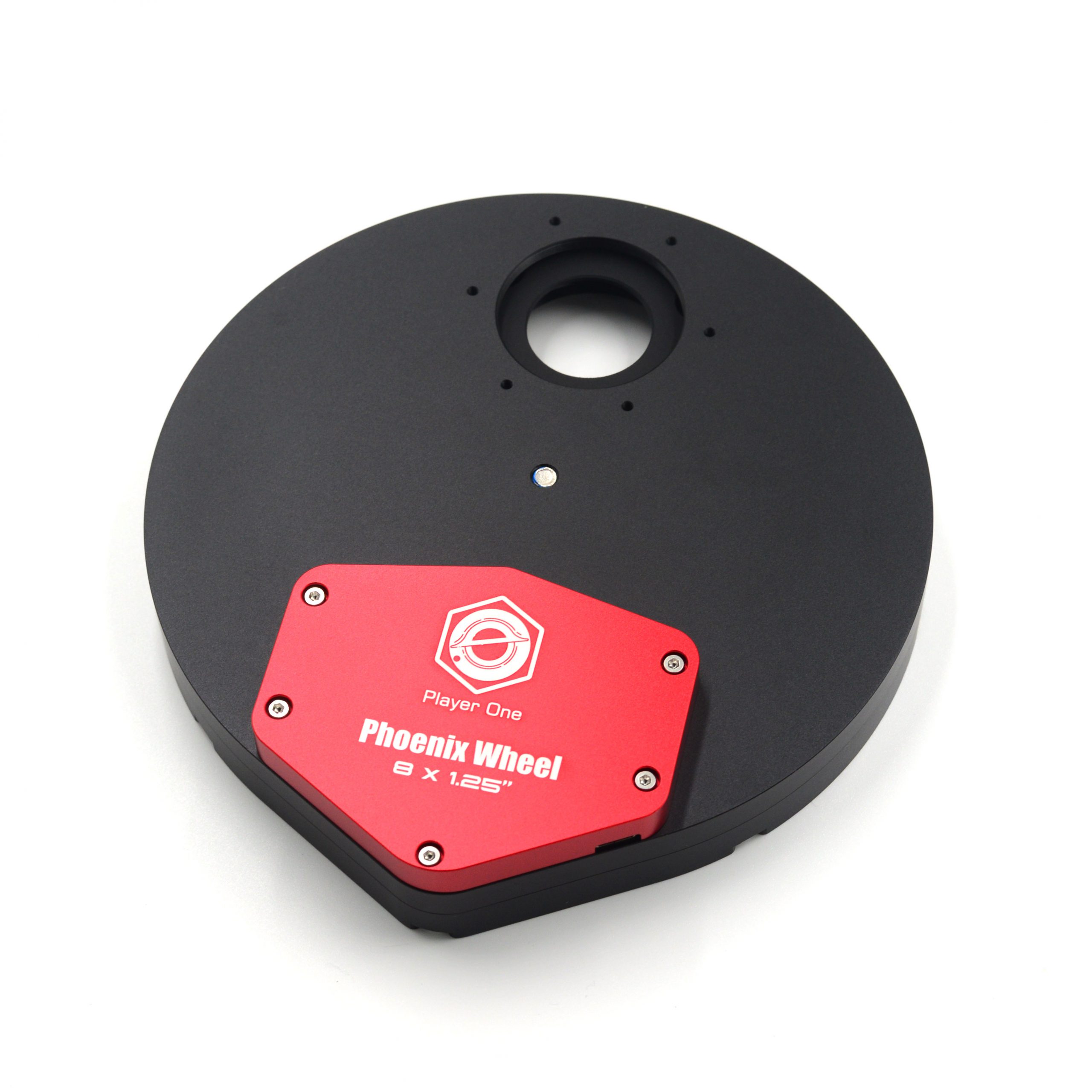 Phoenix Filter Wheel 8×1.25
Support model: Ares series, planetary cameras, guiding cameras.
Body Threads: M42*0.75 on both sides
Filter size: 1.25 filter is required,Filter frame ≤ 8.5mm, threads thickness ≤ 2.5mm
Material:Aluminum 6061-T6
Optical Length: 20mm
Hall Sensing Technology
Traditional infrared sensor scanning positioning hole to locate position, this way positioning accuracy depends on the size of the positioning hole, the smaller the hole, the higher the accuracy, but the diameter of the hole must have at least 1mm diameter, otherwise it is difficult to manufacture.  But if use magnet on filter plate, Hall sensor will detect the center of the magnet, the positioning accuracy is better than infrared sensor.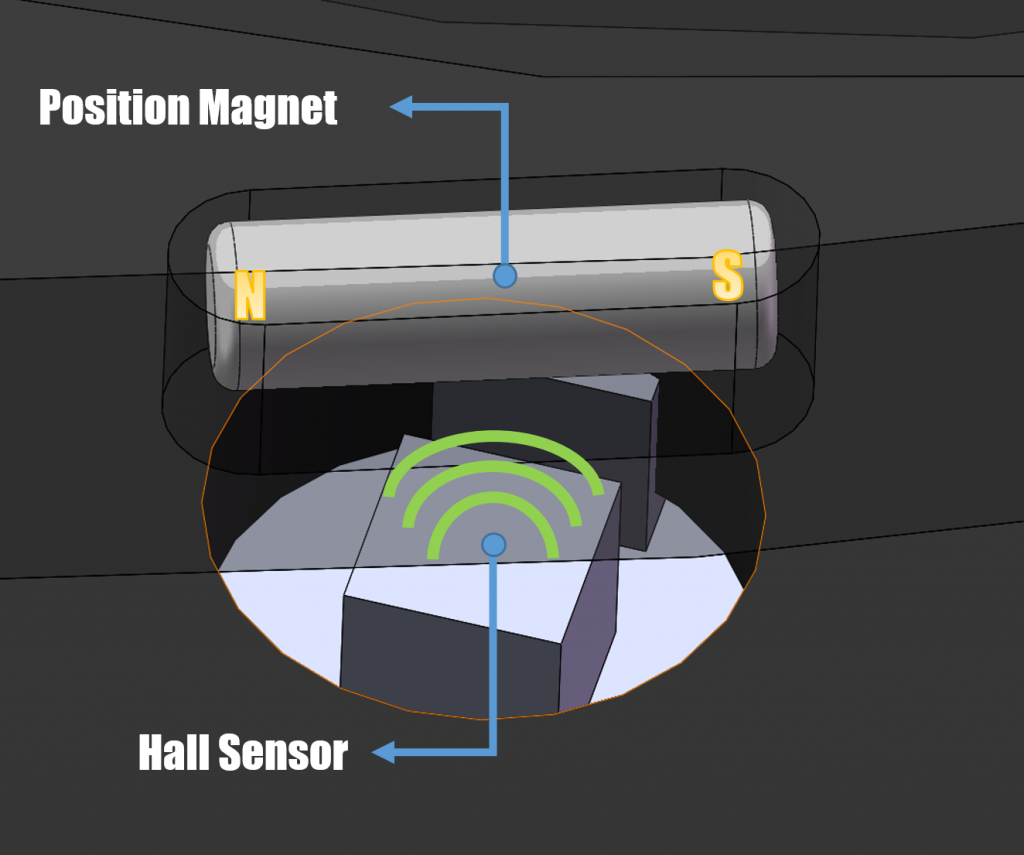 Hybrid stepping motor
This super thin hybrid stepping motor can provide very smooth rotation, almost no vibration when change the filter position.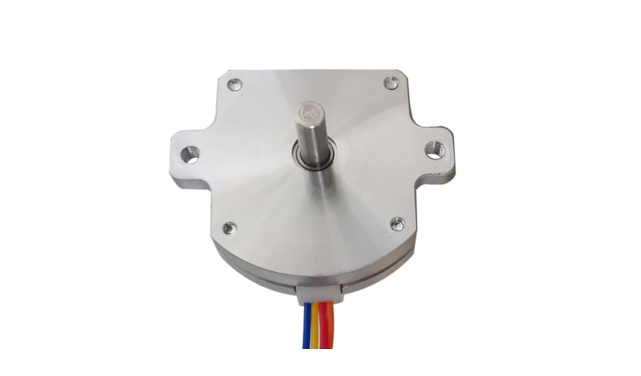 Type-C data port
Using USB Type-C port can reduce the thickness of red piece.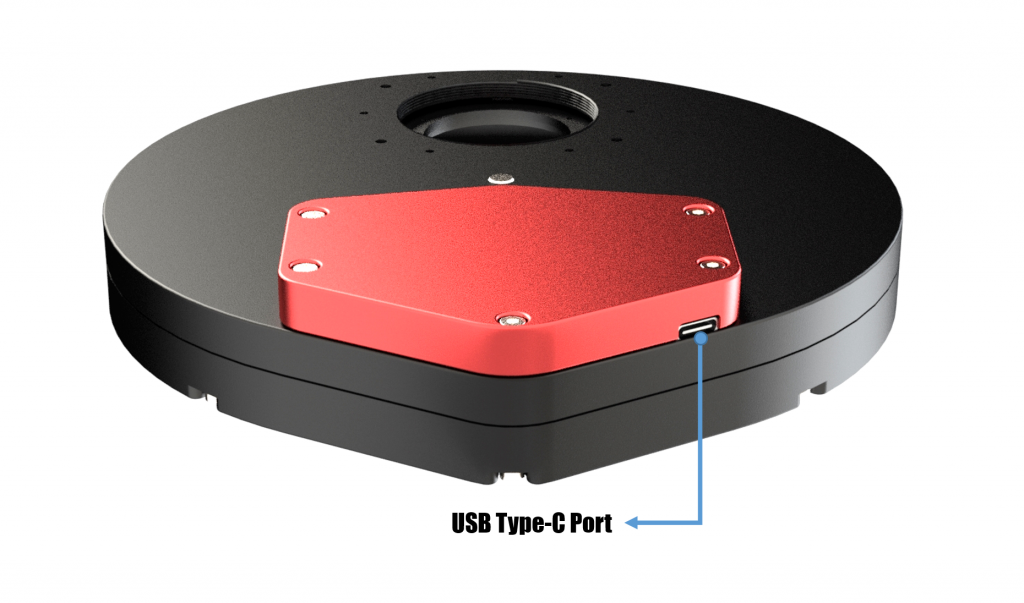 Support filters
Filter Positions of Phoenix Wheel 8×1.25 has M28.5 x 0.6mm female threads, support 1.25″ filters. The thickness of the filter body less than 8.5mm (thickness of threads≤2.5mm).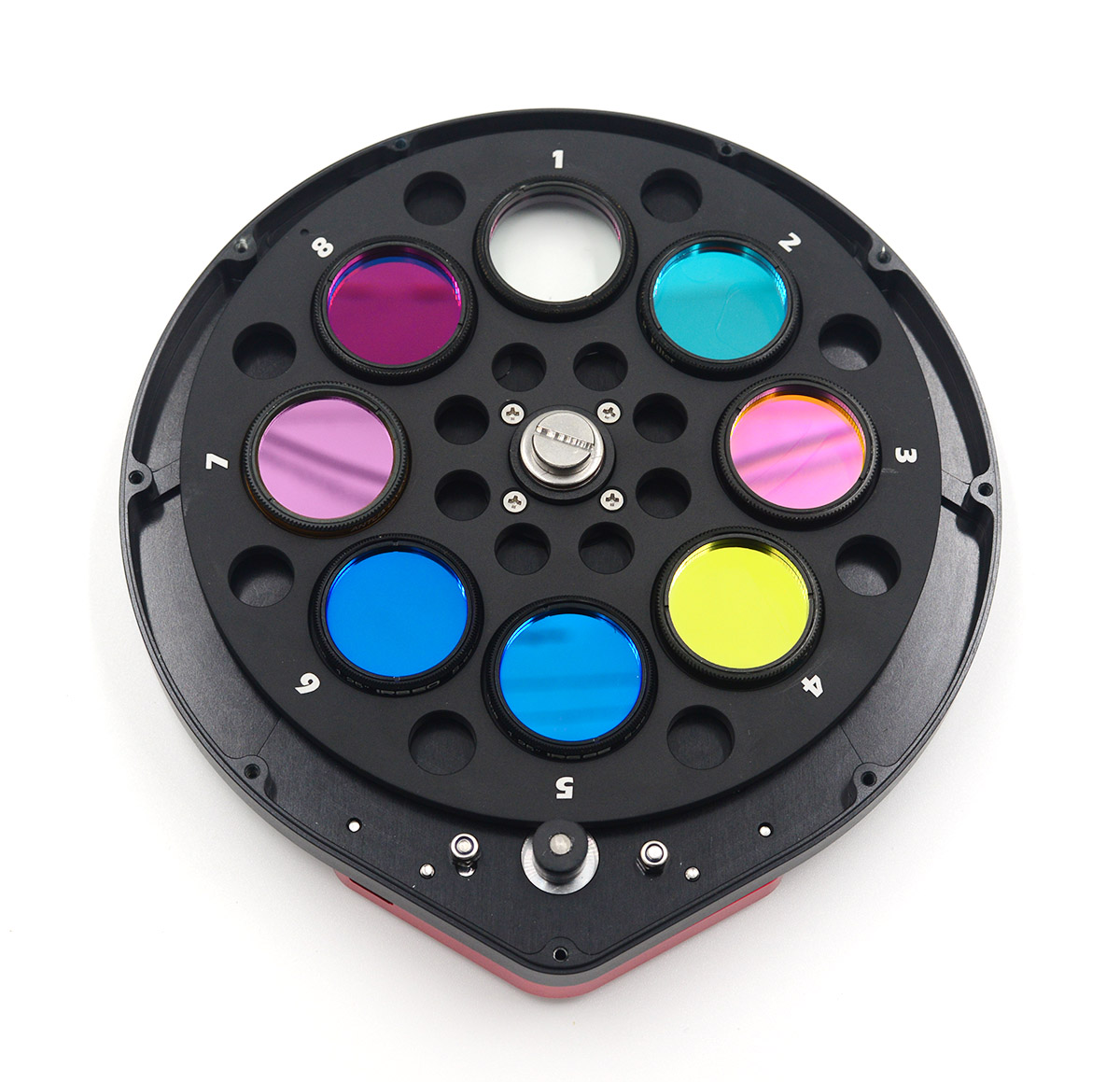 Mechanical Drawing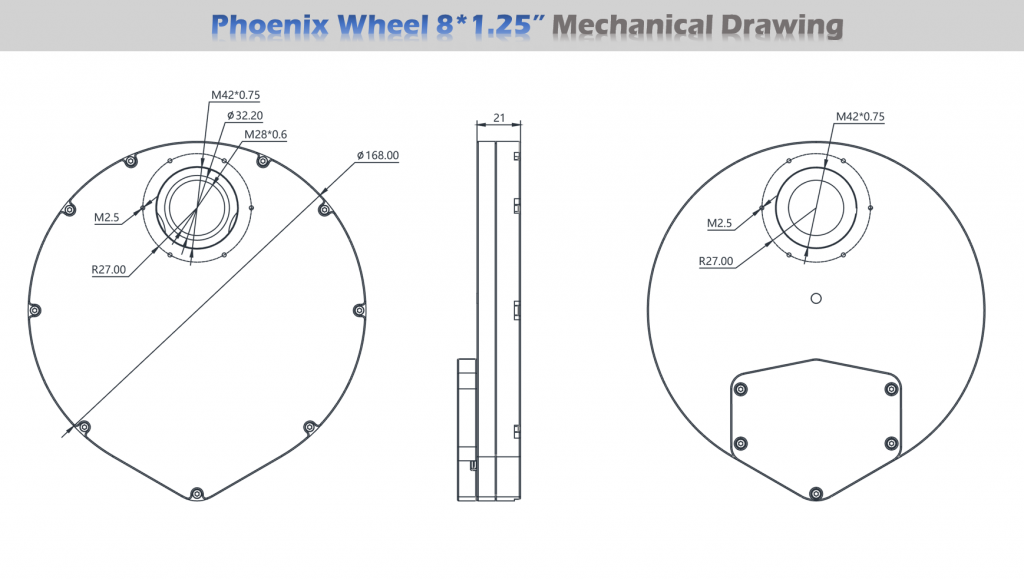 Package List