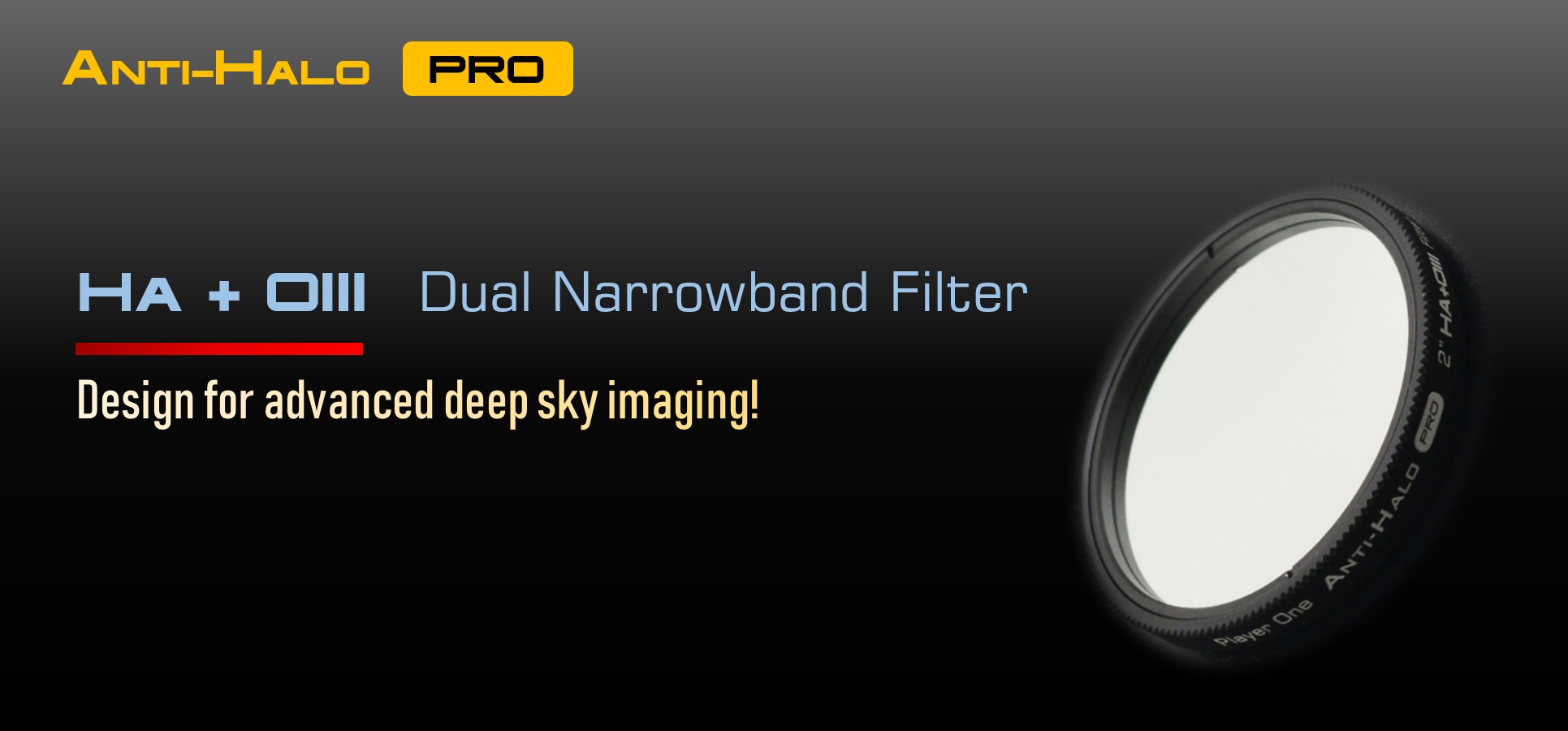 Anti-Halo PRO Dual-Band 2″ Ha+OIII filter
Frame thickness: body 5mm+ thread 2.5mm, a total of 7.5mm
Filter glass thickness: 1.85mm
Ha CWL: 656.3nm      Band Width: 3.7±0.5nm
OIII CWL: 500.7nm     Band Width: 3.2±0.5nm
Transmittance: >=85%
Blocking depth: OD5 (200-1100nm)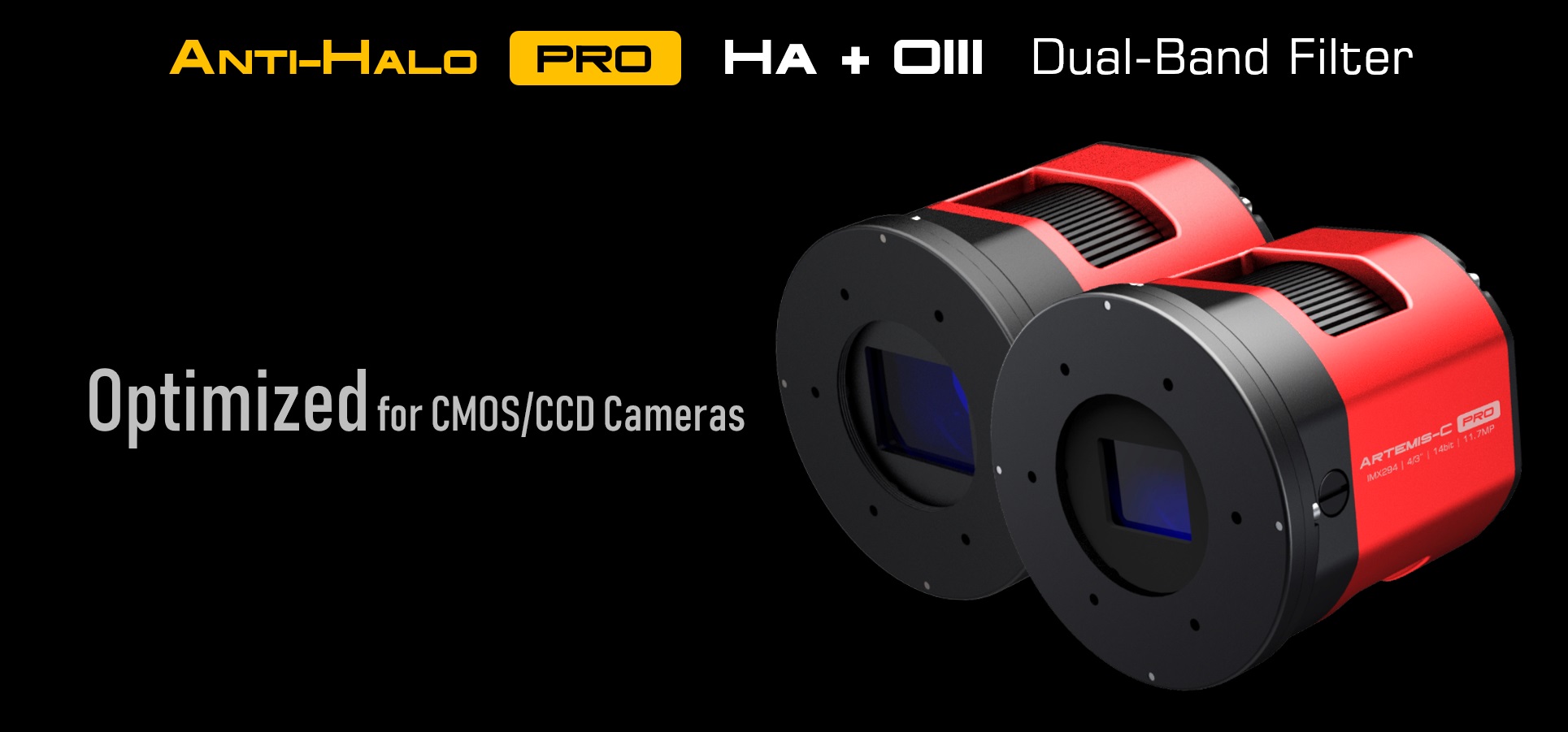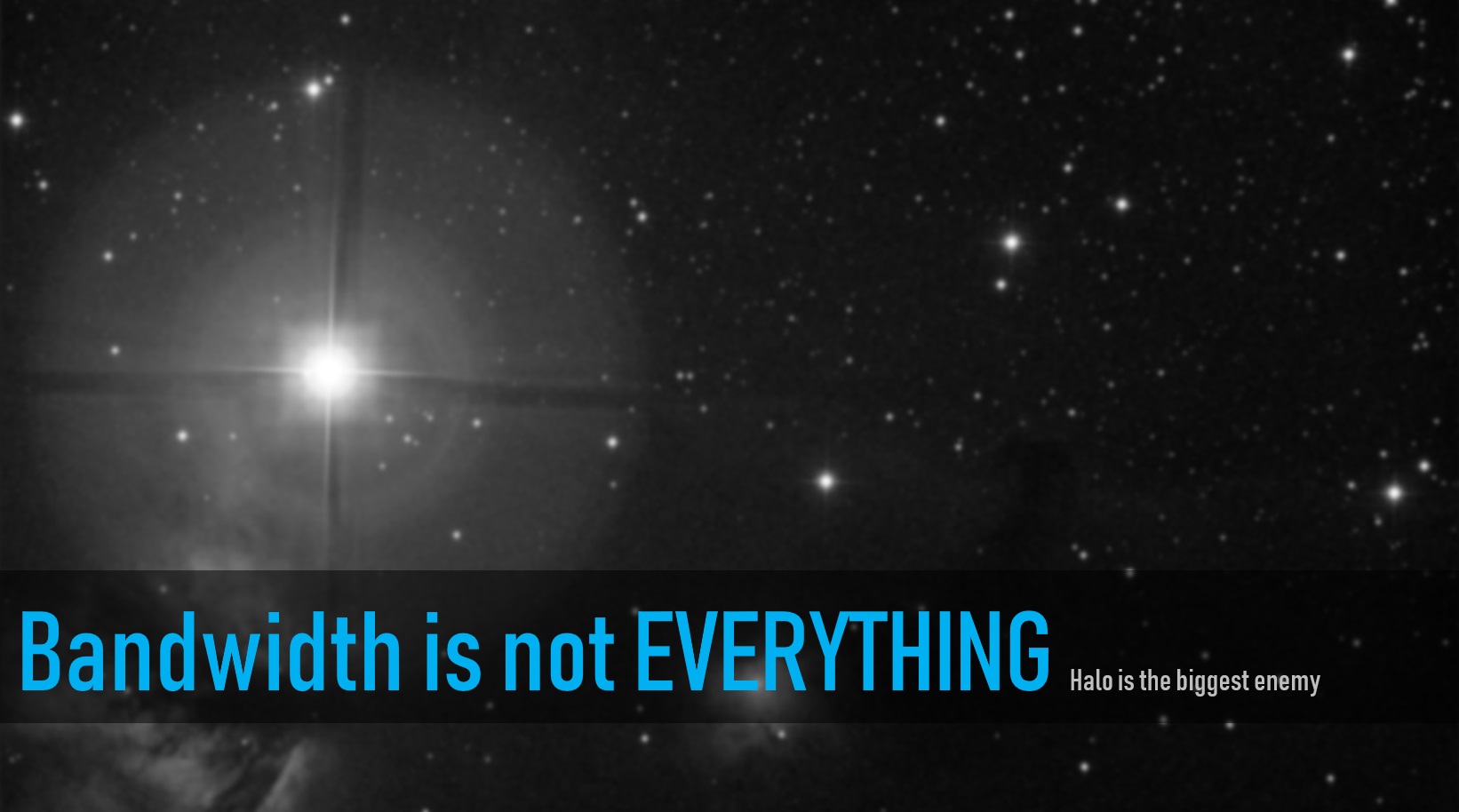 In recent years, not only the single narrowband filters are chasing narrower band width, but also the dual band filters. From 7nm to 3nm, manufacturing process improved so fast!
But one thing is missing, halo control! The halo around stars is like a nightmare when you shoot some famous deepsky object!
Why only chasing super narrow bandwidth, but not deal with the halos?
The reason is, halo control is hardest part in manufacturing.
Most people get used of it!
Until now!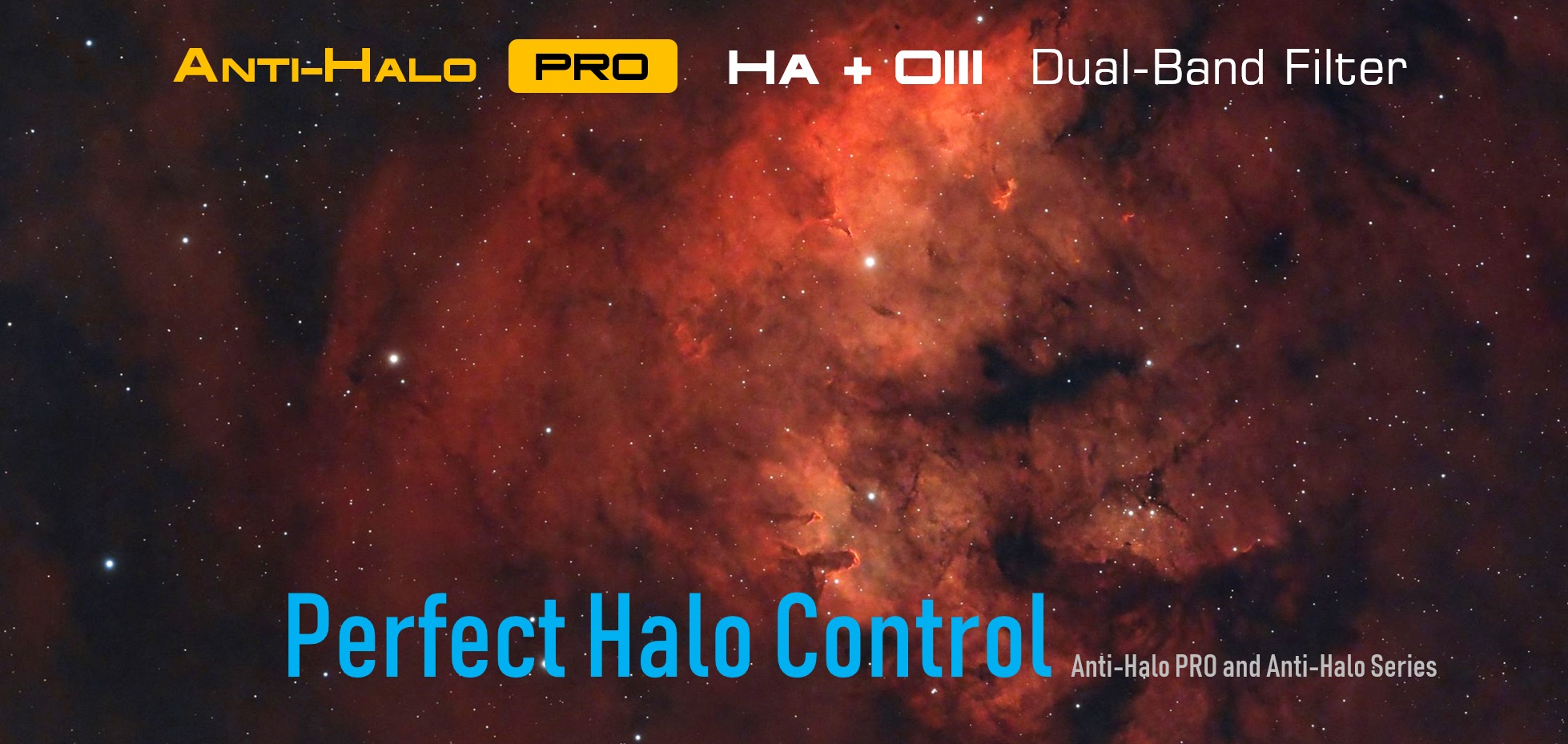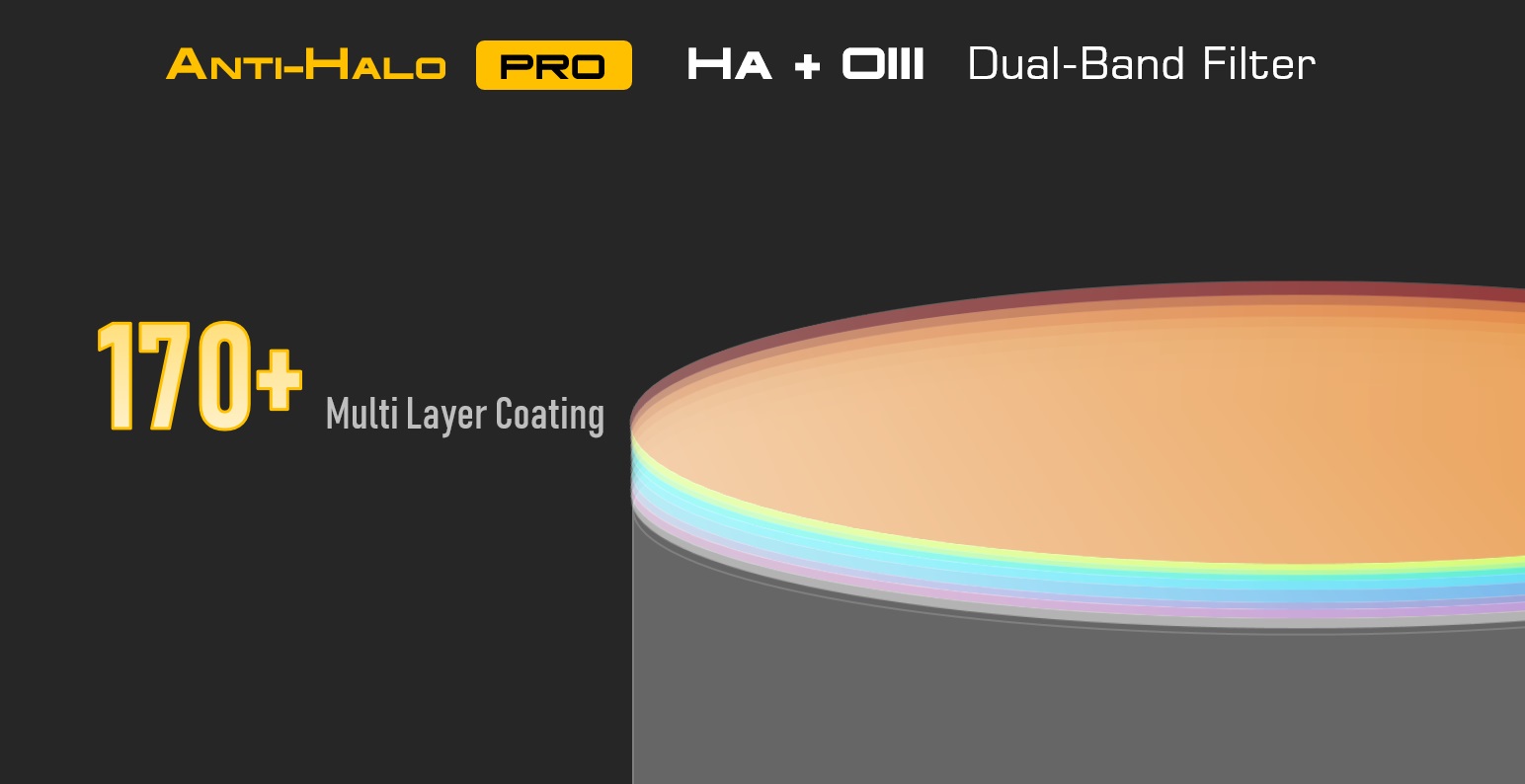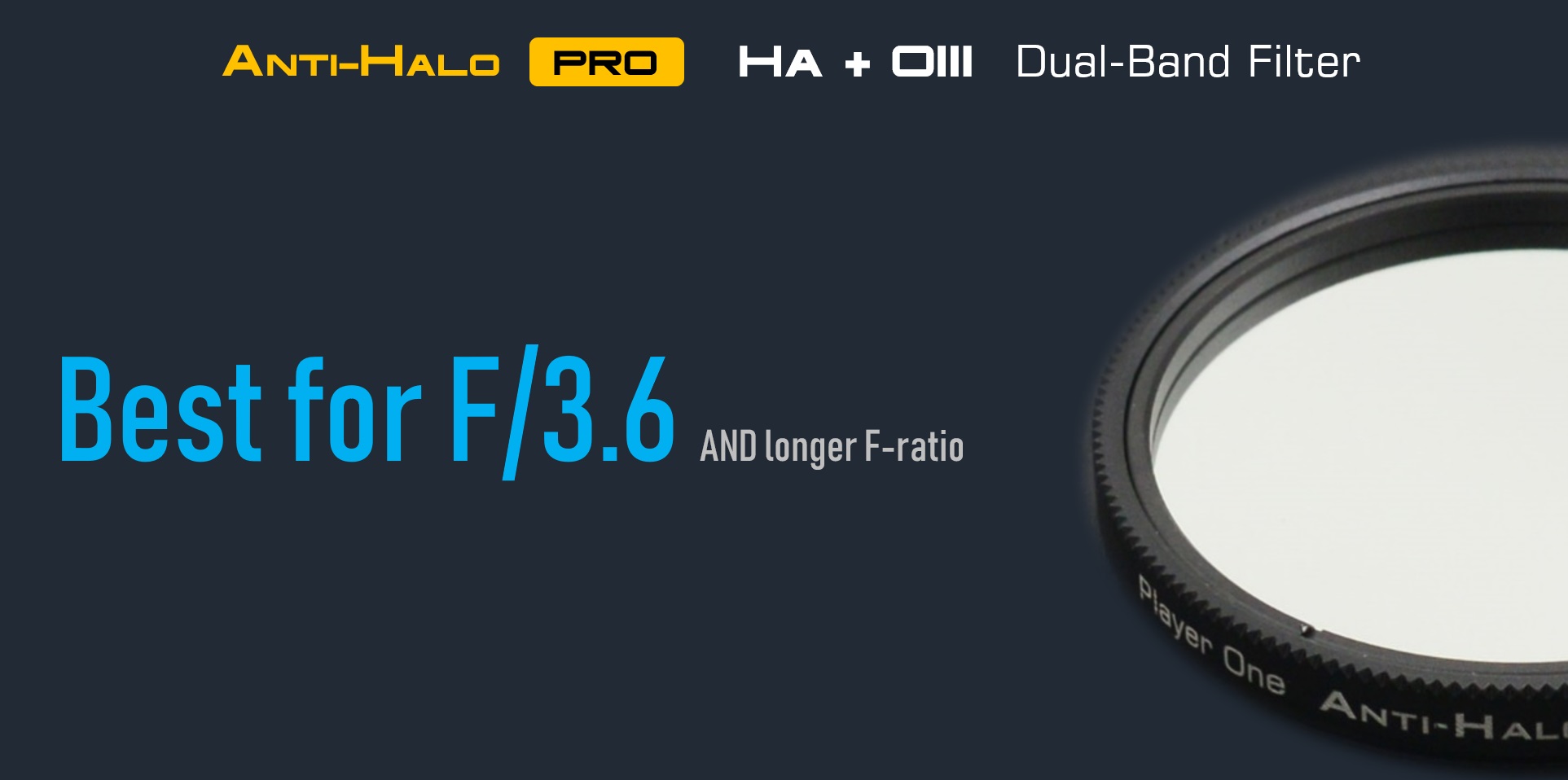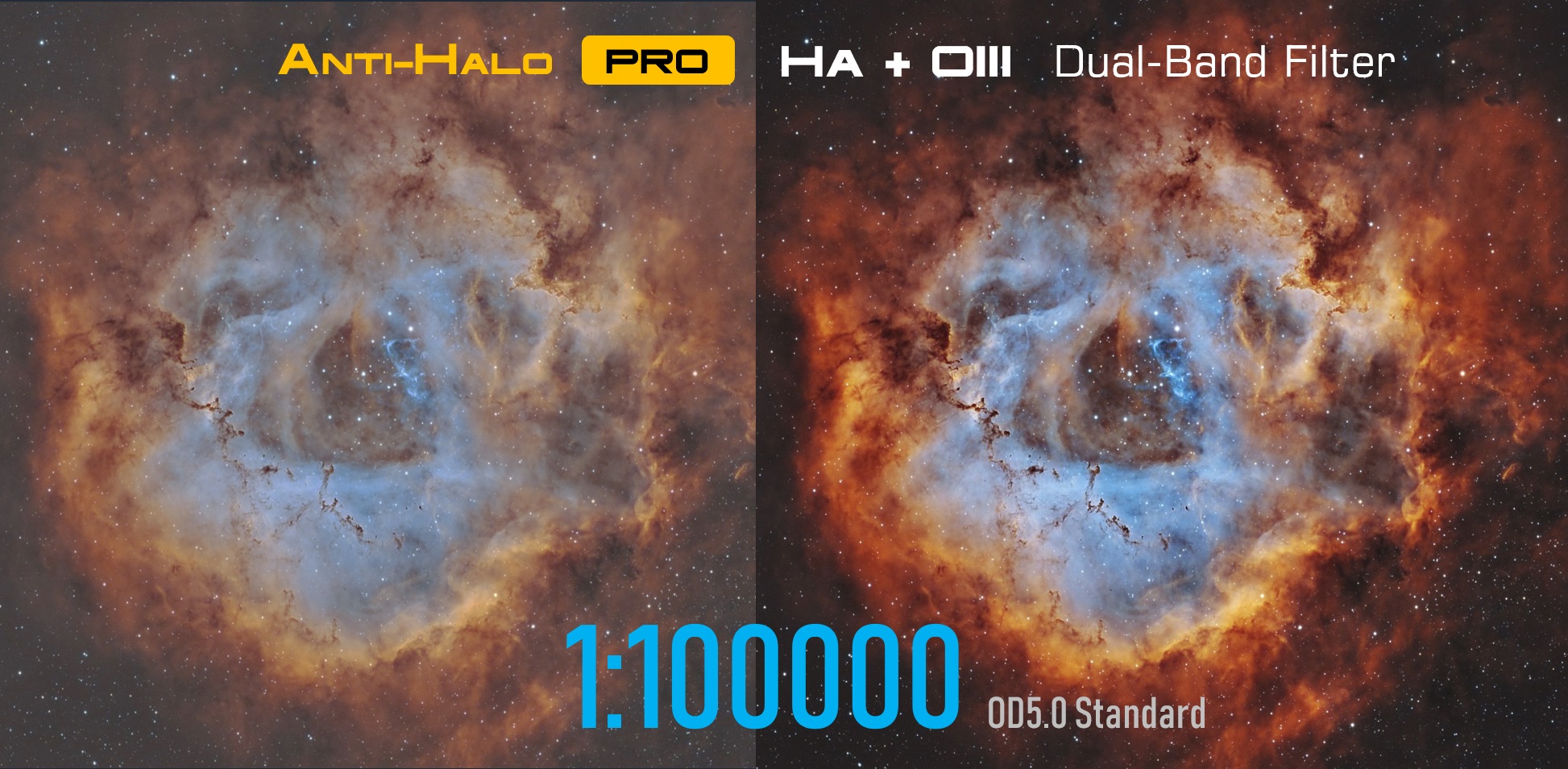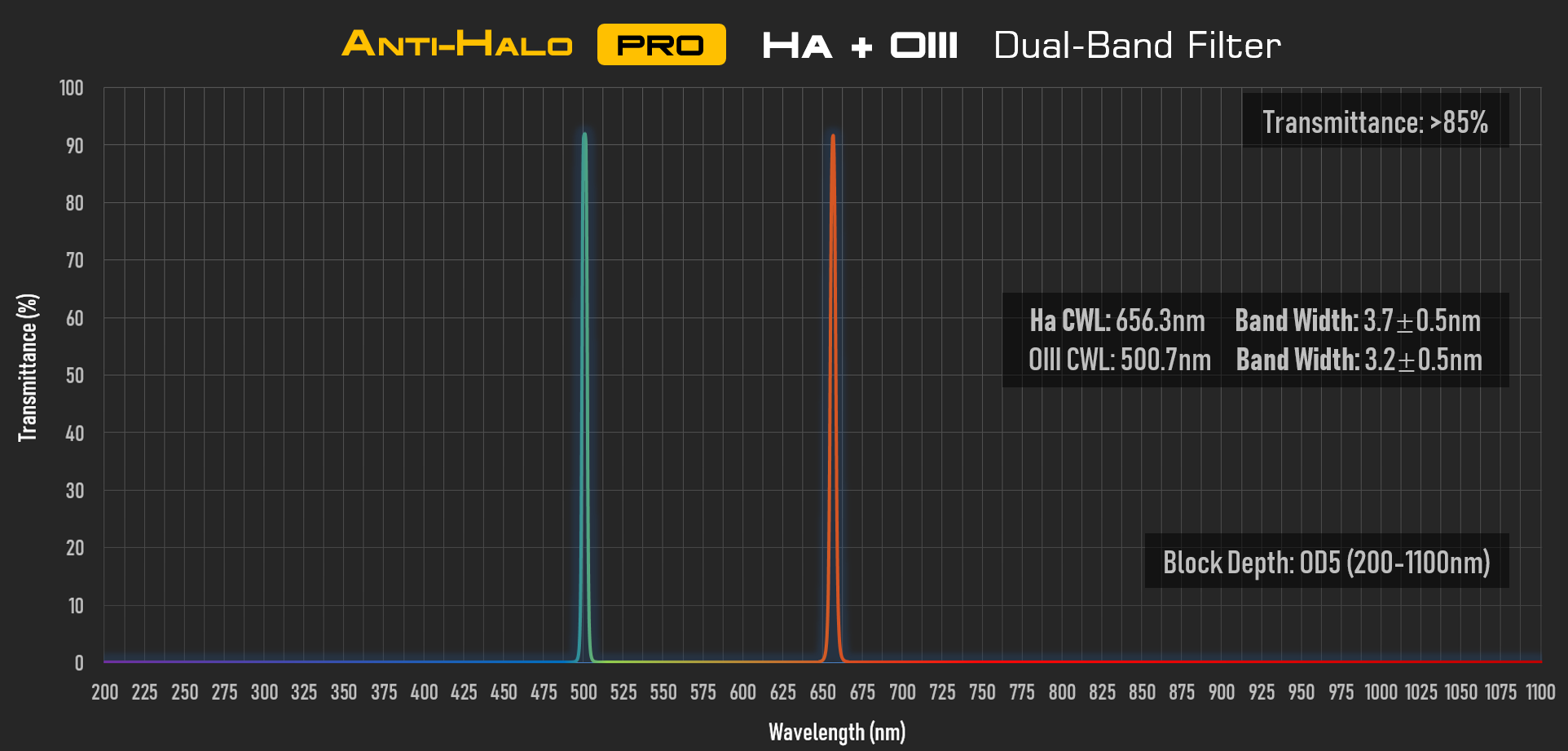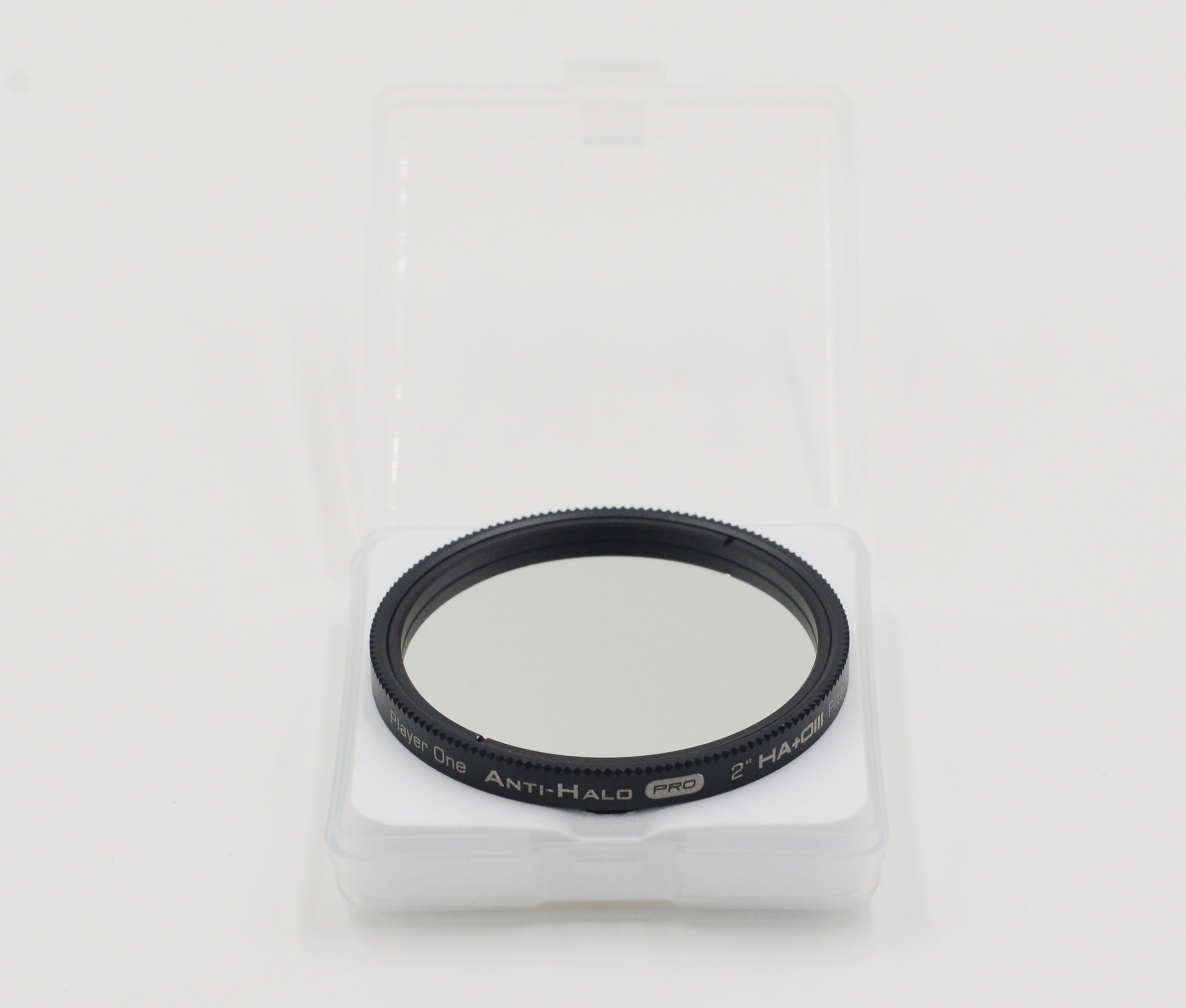 Vega testing of halo control
Luke use his 8″ F4 Newtonian and Canon 700D to test Anti-Halo Pro dual-band filter, the target is Vega (Zero magnitude star), exposure 120sec. We can see there is no halo around Vega, the off axis big halo is the reflection of the lens in coma corrector.

Users Work: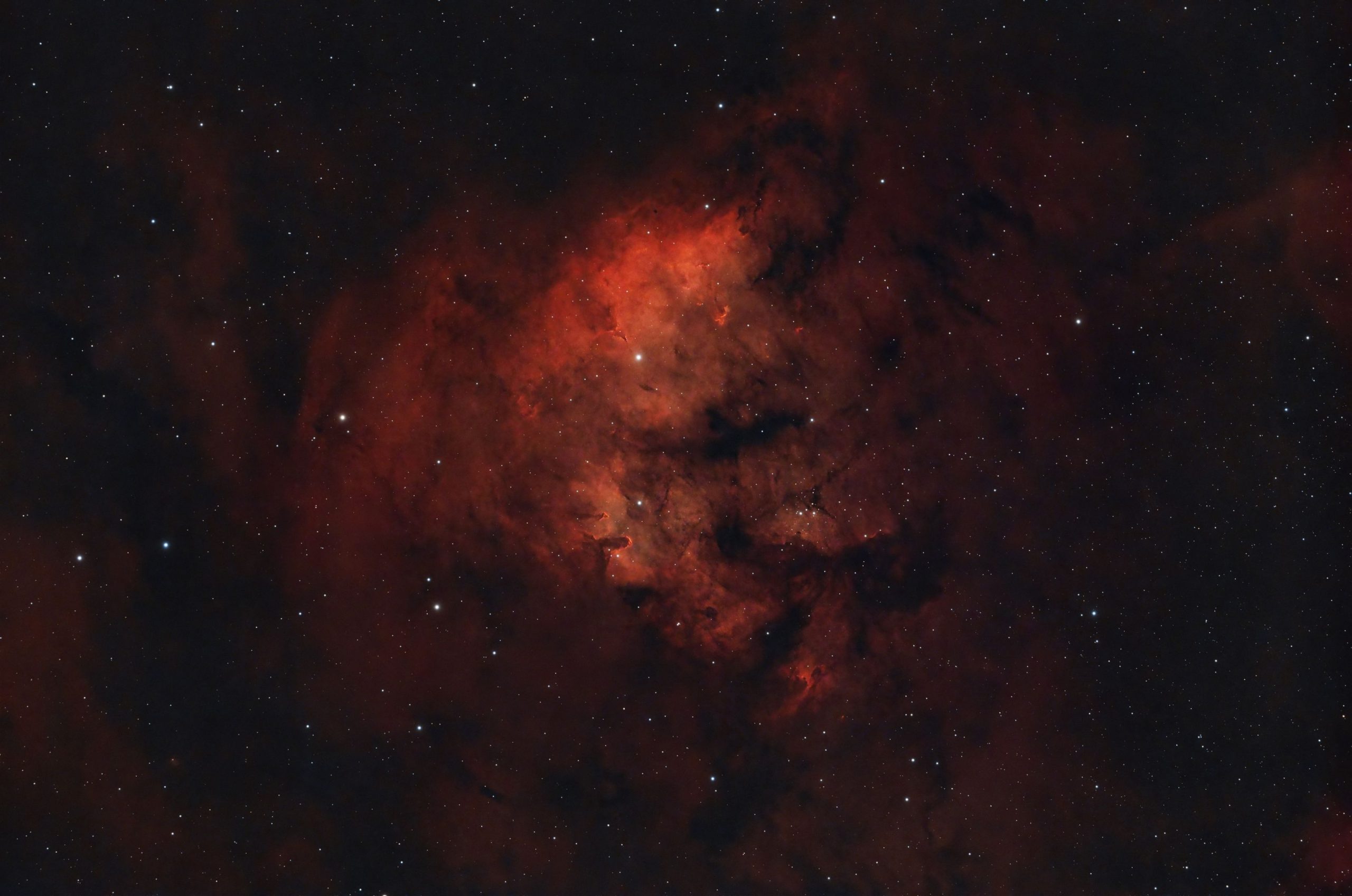 NGC7822, Luke Newbould, Esprit120APO+Anti-Halo Pro Ha+OIII filter + Poseidon-C Pro
NGC7000, Luke Newbould, Redcat 51APO+Anti-Halo Pro Ha+OIII filter + Canon 700D