In last month, I use new mono camera Mars-M did some solar imaging works.
Those photo was taken on Dec 18th, it's my first time to use a solar Ha telescope (skywatcher new product) for shooting.
Seeing condition is not good, but I still very excited when I saw the prominence on the sun!
Each image was recorded 2000 frames and stacked 25%.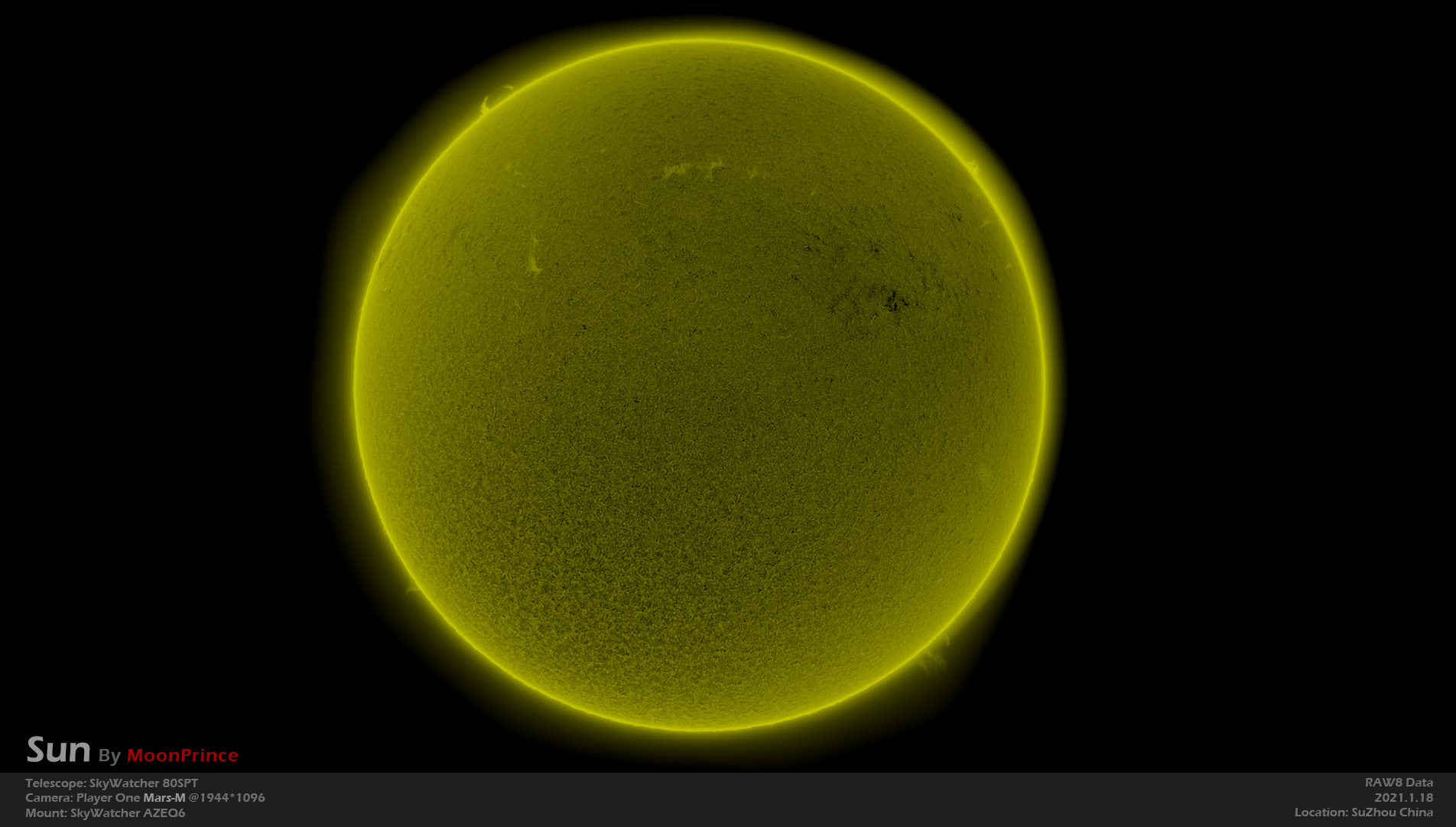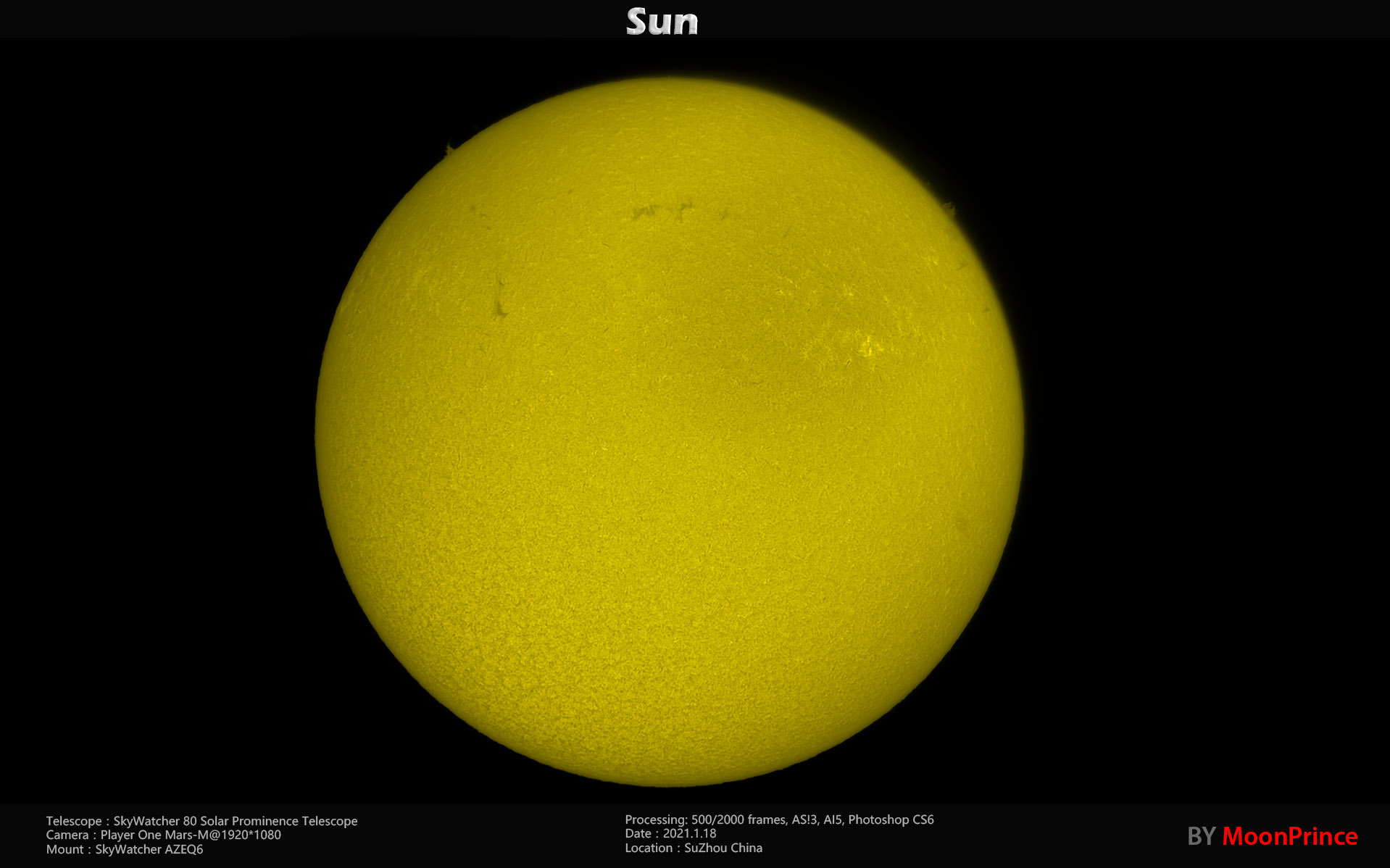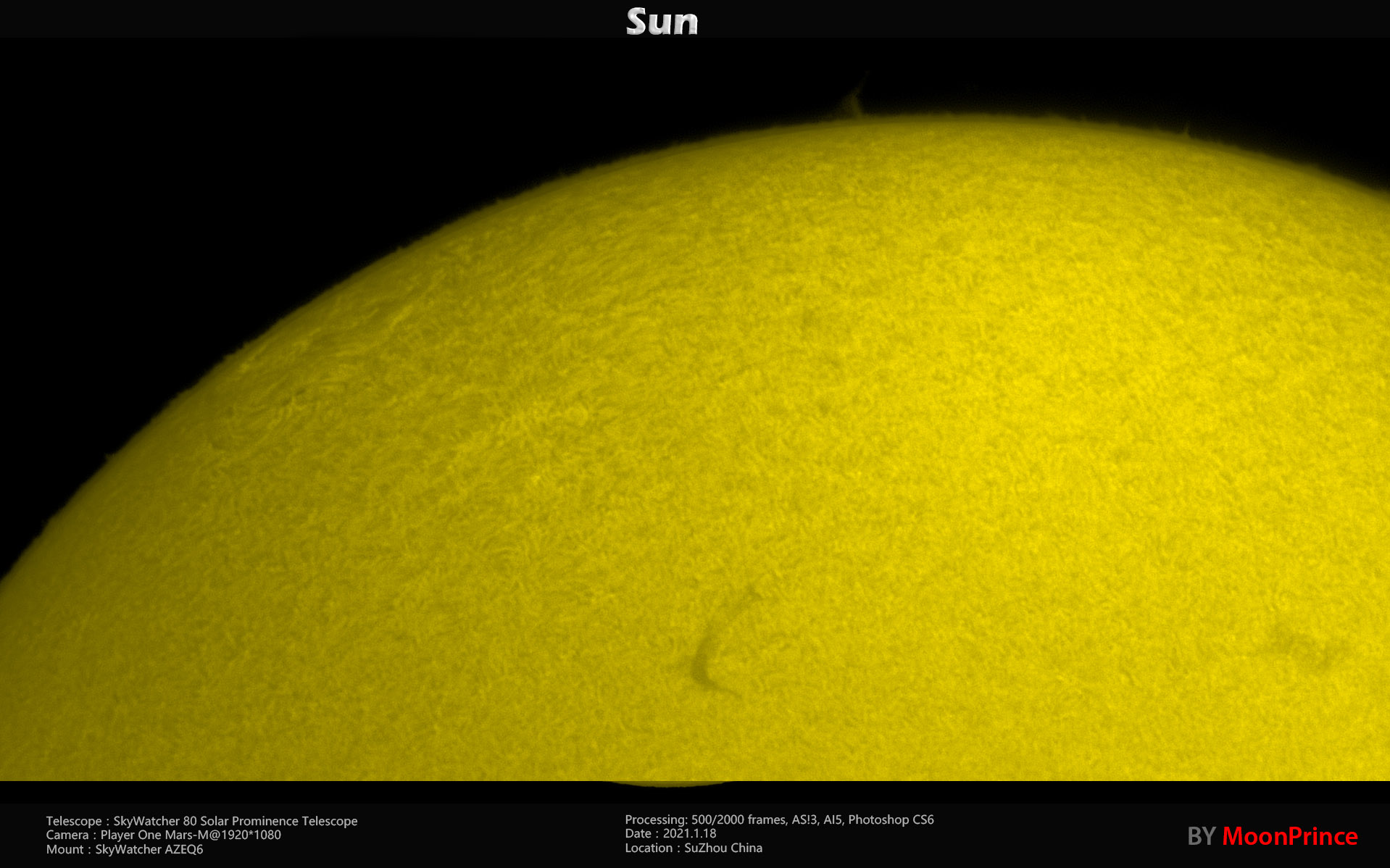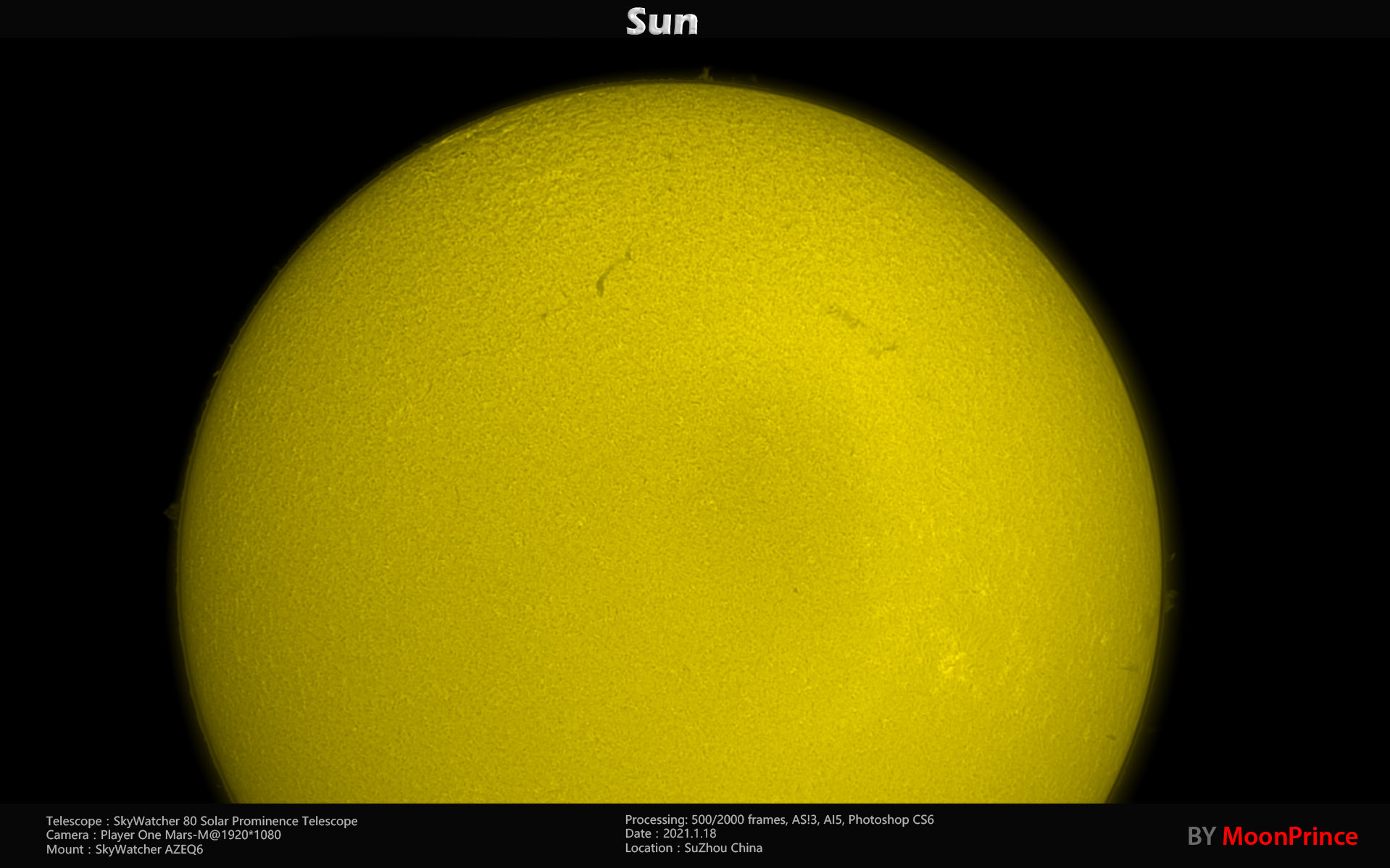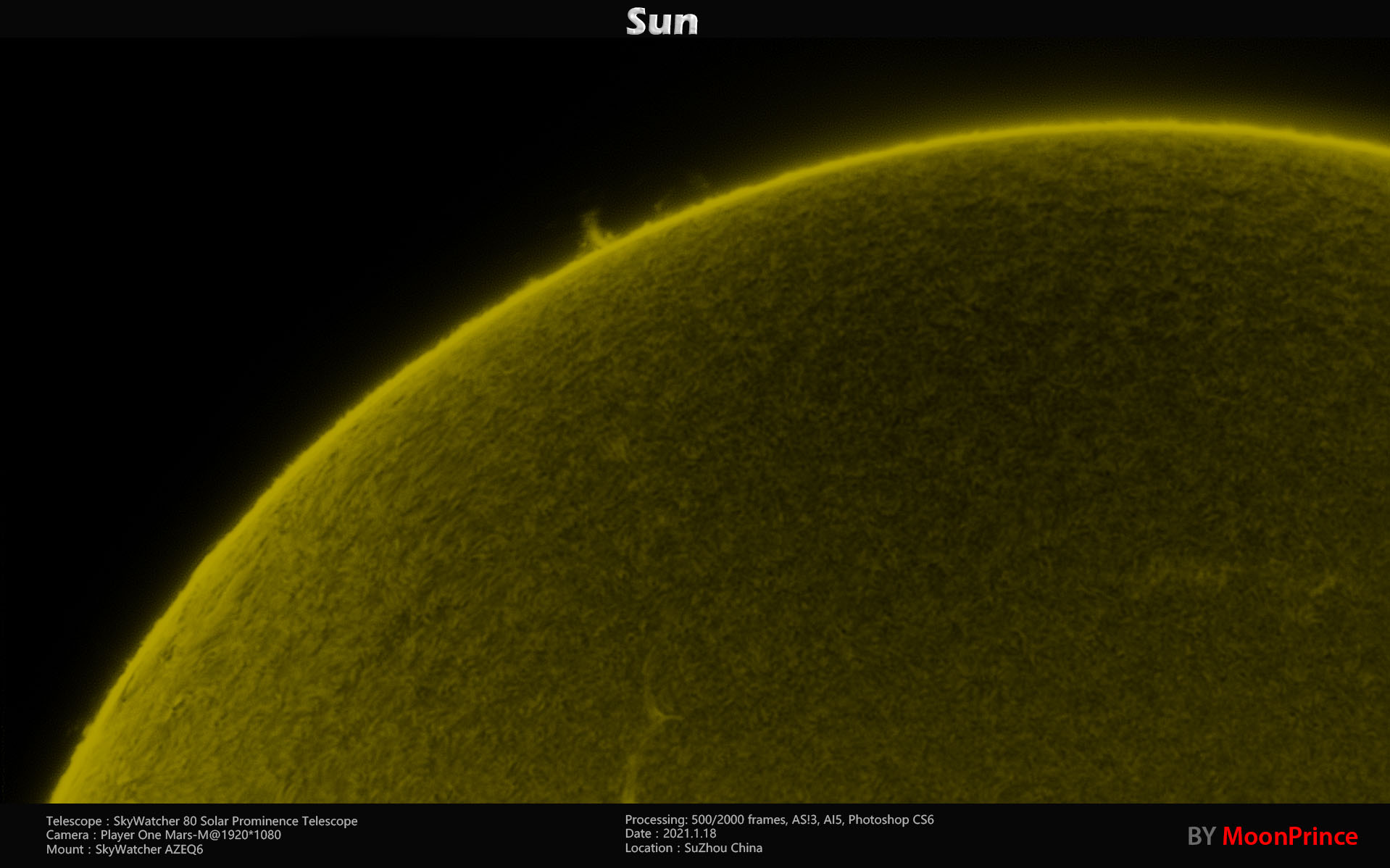 EQUIP:
Telescope: Skywatcher 80 Ha solar telescope
Mount: Skywatcher AZEQ6
Camera: Player One Mars-M