Dear customers:
Recently we received feedback from 3 customers, the issue behavior is some horizontal bandings on the top of the image.
After we repeat this issue, we notice that one batch of Uranus-C camera has possibility of this hardware issue. (This batch start from Sep. 1st 2022, end at Oct. 25th 2022)
Here is the settings for checking your Uranus-C camera:
Cover the camera to take dark frame, full resolution, Exposure time: 20ms , Gain: 600, offset: 10
Cover the camera to take dark frame, Resolution: 1280*1024, Exposure time: 20ms , Gain: 600, offset: 150
If you see bandings like following screenshot, please contact with us directly.
Via email: support@player-one-astronomy.com
Via Facebook messenger : https://www.facebook.com/PlayerOneAstronomy/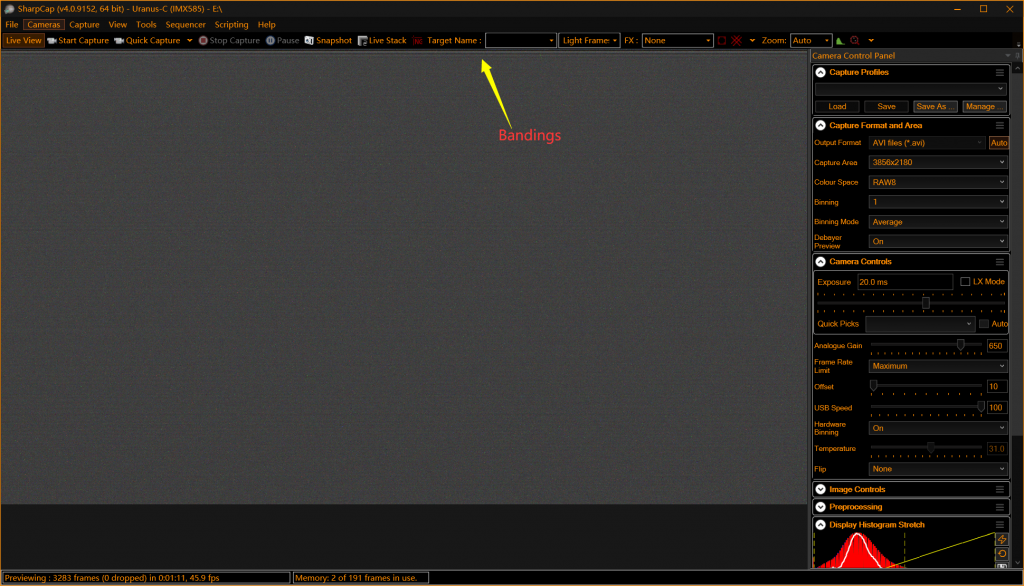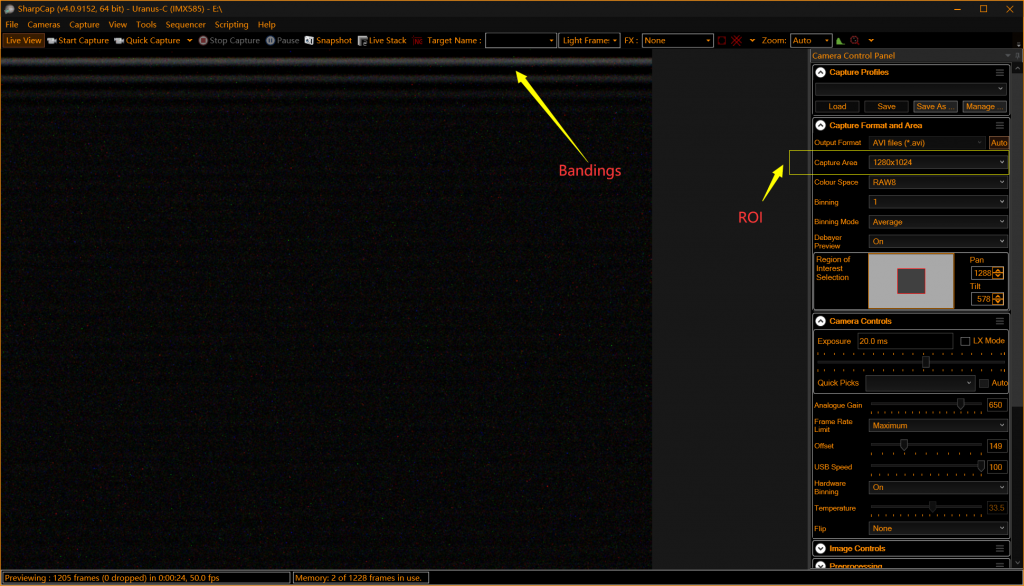 In your email or message, please provide following informations:
Let us know where you purchase this camera, tell us your order number if you have.
A screenshot or original image of the banding issue from your camera.
Our solution:
We are going to send a replacement Uranus-C camera to you asap.
We will pay the shipping fee of both ways. If there are some extra fees like VAT and customs fee when you receive the pakcage, we will pay it as well.
This hardware issue is not a stability issue, which means if your Uranus-C camera don't have this issue now, you won't have in the future.
If the Uranus-C camera was purchased after Oct 26th, 2022, it won't have any possibility of this issue.
This recall service will keep open, anytime if you find your Uranus-C camera has the same problem, please contact us first, we will help you to slove this problem.
We sincerely sorry for all the inconvenience that we brought.